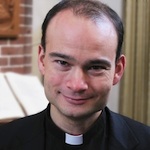 The end of the year is upon us, and SQPN is finishing its end-of-year giving campaign.
If you haven't already helped us out, please do so now and your tax-deductible donation will help with this year's taxes.
You can donate using MasterCard, Visa, American Express, Discover, or PayPal. It's your choice!
Let me tell you about just one of the things we hope to do if you're able to support us . . .
SQPN Internet Radio
For several years, I have dreamed of having SQPN's great programs available in the form of an Internet radio station.
This would provide one great SQPN program after another, 24 hours a day, 7 days a week, 365 days a year.
It would allow people to listen whenever they wanted, without having to use iTunes, special podcasting software, or playlists.
Just think about it! You'd be able to listen to your favorite SQPN shows:
While exercising
While working
While driving
While cooking
While doing chores
While relaxing
Just like an ordinary radio station!
Having SQPN Internet Radio available would also allow us to broaden our audience to new people who are comfortable with radio, even if they don't quite "get" the podcast concept.
Dream to Become Reality?
Recently, a unique opportunity to make this dream a reality has fallen into our lap.
I've been in touch with a company that professional, commercial radio stations use to get their programming on the Internet.
Since SQPN is a non-profit, they're willing to provide us with the software we need to do the same thing for only a fraction of what a commercial station would pay.
Between software, hardware, an incidental costs, we could make SQPN Internet Radio a reality for the astonishingly low sum of $5,000.
What's more, we are already very close to reaching this goal!
You Make the Difference
Could you help us launch SQPN Internet Radio?
Just click the link below to make your donation and help push us over the finish line so that we can provide this new service to you and to a whole new listening audience.
Your donation will help us begin SQPN Internet Radio and continue all our good work.
Once again, you can donate using MasterCard, Visa, American Express, Discover, or PayPal. It's your choice!
Thank you, and God bless you! You and all of our supporters are in my prayers.
Sincerely,
Fr. Roderick
P.S. Don't forget that if you donate by Dec. 31, your tax-deductible gift will help
lower your taxes for the year!