For the Week Ending October 28, 2016
Trideo continues its new lineup of shows. What do you think of our shows, old and new? Could you post a comment on Facebook.com/TrideoEN or on a show's page on iTunes or Google Play? Your feedback helps us to keep improving and helps bring in new listeners. Which reminds me: Please share our shows with your friends and family!
---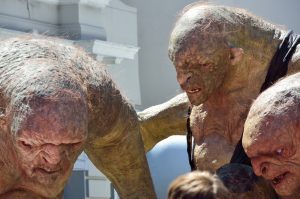 In this episode, we follow Bilbo Baggins and learn from his encounter with the trolls. Trolls don't just live in Middle-Earth … or online. How can we deal with the trolls in our own lives?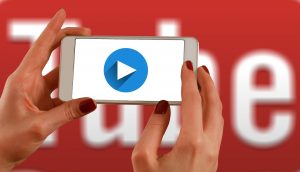 This week on the Break: a review of the animated movie "The Secret Life of Pets;" a discussion of Halloween & All Saints Day as part of the Peculiar Bunch; drones; and the new YouTube vloggers like Casey Neistat and what can be learned from them.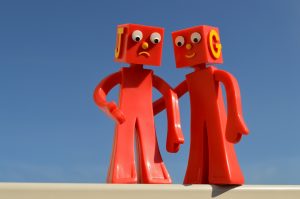 Should you always say 'yes' if someone asks for your help? Sometimes helping is tougher than it looks. Not to mention asking for help! And how does God help us?
---
Even though most people nowadays won't associate Halloween with the Catholic faith, the feast actually has its origin in the celebrations around All Saints' Day and All Souls Day. This new LEGO video explains the meaning of Halloween and the various Catholic practices around these important days of the liturgical calendar. The video is part of our successful catechesis series 'Brick by Brick', that aims to explain fundamental elements of the Catholic faith in a fun and easy-to-understand way.
Help us spread these videos by sharing them on social media!
You can listen to or watch the shows on our web site at Trideo.com or subscribe to our audio podcasts in podcatcher software on your computer or iOS or Android device. We've also made available our One-Click Subscription to get every episode of all our audio productions. What could be easier? And to subscribe to our videos, visit our channel on YouTube at YouTube.com/Trideo and click on the "subscribe" button.
We hope you enjoy all these new shows, that you share them with friends and family, and let us know what you think. Join the conversation with the whole community of listeners and viewers on Facebook and Twitter through our social media links below.
These videos and podcasts take a lot of time and resources to make. You can help us make more of them by supporting our Giving Campaign by becoming a monthly sponsor and a friend of SQPN. If you'd like to make a one-time gift or make a pledge for as little as $2.50 per month, please visit Trideo.com/donate.