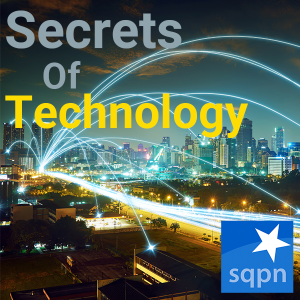 Welcome to the Secrets of Technology from the Star Quest Production Network, your weekly look at the world of technology from a uniquely Catholic perspective. We're not the usual tech news from New York or San Francisco. We're creating conversations around technology topics that affect all of us, including social media, privacy, AI, the ubiquity of gadgets, parenting tech-savvy kids, and more.
Geek and gadget culture is mainstream in society at all age levels now more than ever. By exploring the intersection of faith and technology, we give you the tools to live your faith life and spirituality in harmony with the work of technology and media that you are immersed in.
But you don't have to be Catholic or a believer to get something out of Secrets of Technology. Our regular panel will discuss the top tech stories, offer up technology tips and lessons, and give you our picks of the week for software, hardware, web sites, or information that will make you more productive, more entertained, more informed, and more secure. Join Domenico Bettinelli, Fr. Cory Sticha, Joanne Mercier, Jack Baruzzini, Thomas Sanjurjo, Fr. Andrew Kinstetter, Pat Scott, Fr. Joseph Sund, and Victor Lams every week.
Send us your feedback at [email protected] and visit us at the StarQuest Media Facebook page.
Picks of the Week