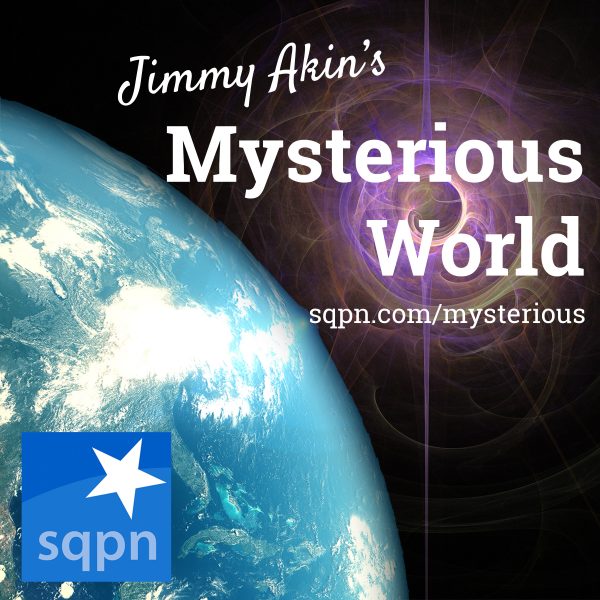 Jimmy Akin's Mysterious World is an exploration of the weird, the strange, and the unusual. Join Jimmy Akin and co-host Domenico Bettinelli for a fascinating look at ancient mysteries, folk tales, urban legends, crimes, conspiracies, and the supernatural from the twin perspectives of faith and reason.
Send us your feedback at [email protected] and visit us at the Jimmy Akin's Mysterious World Facebook page.
Are you new to Jimmy Akin's Mysterious World and want to listen to our first 100 episodes? Just copy THIS SPECIAL LINK to your podcast player app of choice to listen to them all. (See THIS VIDEO for how to do this in Apple Podcasts; other apps will be similar.) And follow our recent and future episodes with the links below:
Here's how to listen or follow the podcast.
(Don't worry: It doesn't cost anything to follow.)
Sponsors
Jimmy Akin's Mysterious World is brought to you in part through the generous support of sponsors, including Catechism Class, a dynamic weekly podcast journey through the Catechism of the Catholic Church by Greg and Jennifer Willits. It's the best book club, coffee talk, and faith study group, all rolled into one. Find it in any podcast directory.
And by Fiorvento Law, PLLC, specializing in adult guardianships and conservatorships, probate and estate planning matters. Accepting clients throughout Michigan. Taking into account your individual healthcare, financial and religious needs. Visit FiorventoLaw.com
And by DeliverContacts.com, offering honest pricing and reliable service for all your contact lens needs. See the difference at DeliverContacts.com.
And by Tim Shevlin's Personal Fitness training for Catholics. Providing spiritual and physical wellness through personalized nutrition, workout, and prayer programs and daily accountability check-ins. Learn more by visiting fitcatholics.com.

Want to see the book suggestions from our episodes? Visit the Mysterious World Bookstore.


Find our Mysterious episode topics by location: