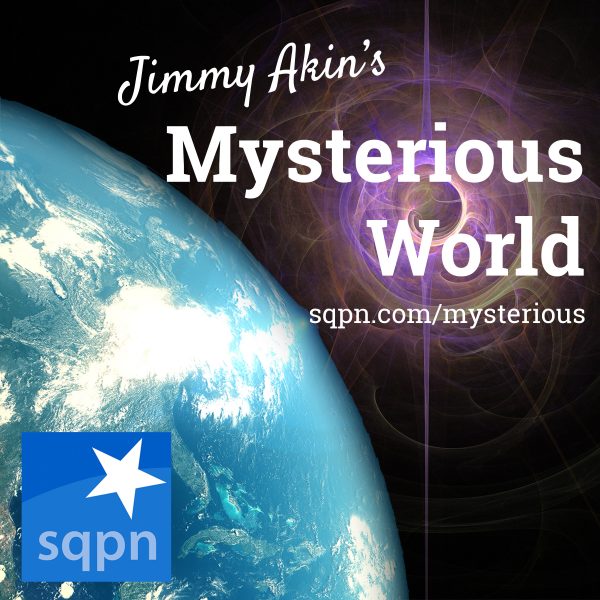 Jimmy Akin's Mysterious World is an exploration of the weird, the strange, and the unusual. Join Jimmy Akin and co-host Domenico Bettinelli for a fascinating look at ancient mysteries, folk tales, urban legends, crimes, conspiracies, and the supernatural from the twin perspectives of faith and reason.
Send us your feedback at [email protected] and visit us at the Jimmy Akin's Mysterious World Facebook page.
Are you new to Jimmy Akin's Mysterious World and want to listen to our first 100 episodes? Just copy THIS SPECIAL LINK to your podcast player app of choice to listen to them all. And subscribe to our recent and future episodes with the links below:
Here's how to listen or subscribe to the podcast.
(Don't worry: It doesn't cost anything to subscribe.)
Jimmy Akin's Mysterious World is brought to you in part through the generous support of Aaron Vurgason Electric and Automation at AaronV.com. Making Connections for Life for your automation and smart home needs in north and central Florida.
Mysterious World is also brought to you in part by RosaryArmy.com. Have more peace. Visit RosaryArmy.com and get a free all-twine knotted rosary, downloadable audio Rosaries, and more. Make Them. Pray Them. Give Them Away at RosaryArmy.com
It is also brought to you in part by the generous support of Jacqueline Brown, author of The Light Series, a best-selling Catholic fiction series that will leave you asking, "Who would I become if the world fell away?" Enter code MysteriousWorld at jacqueline-brown.com for 10% off.

Want to see the book suggestions from our episodes? Visit the Mysterious World Bookstore.