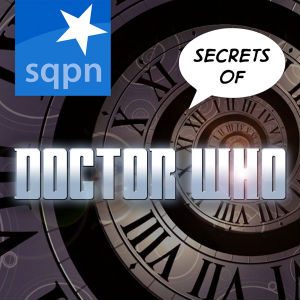 The
Secrets of Doctor Who
is a discussion of everything about the hit BBC series
Doctor Who
, from its beginnings in 1963 to the reboot in 2005 to the very latest episodes of today, on TV, in audio books, and everywhere in-between. Join
Jimmy Akin
,
Domenico Bettinelli
, and Fr. Cory Sticha for in-depth discussions of the Doctor Who phenomenon.
Send us your feedback at [email protected] and visit us at the Secrets of Doctor Who Facebook page.
Are you new to Secrets of Doctor Who and want to listen to our first 100 episodes? Just copy THIS SPECIAL LINK to your podcast player app of choice to listen to them all. And subscribe to our recent and future episodes with the links below:
Here's how to listen or subscribe to the podcast.
(Don't worry: It doesn't cost anything to subscribe.)
Find a Discussion by the Date of Doctor Who Episode Airing