It's been a while since the most recent episode of Geekweek, but it's back! Geekweek is Fr. Roderick's weekly deep dive into all things geek: science, technology, games, movies, books, comics, superheroes and space opera and magical swords. While the geek topics show up in other shows, like the Break, Geekweek is where Fr. Roderick lets loose on the broad topic of geekdom.
If you're a longtime listener. you may need to re-subscribe in your podcatcher software of choice. Alternatively, you can just check for new episodes on our site.
The return of Geekweek is just one way that your donation to SQPN and Trideo through our giving campaign helps bring new content. Thank you!
---
New Episodes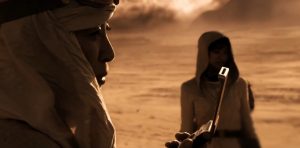 In the return of Geekweek, Fr. Roderick talks board games, life on Mars, habitable plants, Star Wars (of course), an HD video of New York City shot in 1993, the TV show 12 Monkeys, and smart speakers.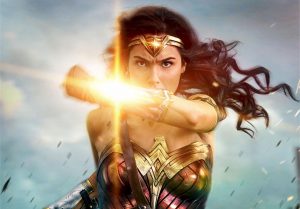 A review of the movie Wonder Woman, how to deal with a heat wave, "A Movie a Day" booktip, Wonder Woman and the problem of evil, highlights of E3, Fr. Roderick's wishlist for his next phone.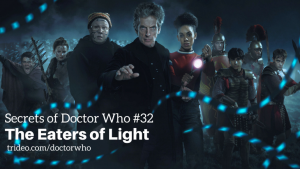 Hear about the real life mystery surrounding the Ninth Legion of the Roman Army, the special distinction held by the writer of this Doctor Who episode and our recounting of all the great Scottish jokes. Plus Jimmy Akin wearing Pictish face paint.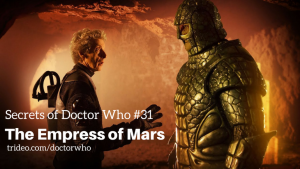 It's a rip-roaring adventure on Mars straight out of Edgar Rice Burroughs and featuring the classic Doctor Who villains, the Ice Warriors. Our panel examines the episode within the context of the season, but also in the context of their classic appearances on the show.
---
It is only through the support and generosity of friends of Trideo like you that we are able to bring you shows like the Secrets of Doctor Who, the Break, the Walk, and Geekweek. We thank you for your support, both financially and through your prayers.
Please make a donation to Trideo by SQPN. Your  generous support allows us to produce our shows and reach even new audiences. Thank you for helping.
You can listen to or watch the shows on our web site at Trideo.com or subscribe to our audio podcasts in podcatcher software on your computer or iOS or Android device. We've also made available our One-Click Subscription to get every episode of all our audio productions. What could be easier? And to subscribe to our videos, visit our channel on YouTube at YouTube.com/Trideo and click on the "subscribe" button.
We hope you enjoy all our shows, that you share them with friends and family, and let us know what you think. Join the conversation with the whole community of listeners and viewers on Facebook and Twitter.