Week Ending November 11, 2016
We bring you yet another new show this week: Trideo Live!  Each episode, Father Roderick joins you and the whole community for a live Facebook video chat, where he talks about what's new and engages in a dialogue on what's new. Like our page at Facebook.com/TrideoEN to be sure not to miss any upcoming episodes.
Meanwhile, we are grateful to those who have already joined our Winter Giving Campaign with a gift. We're off to a good start with over $2,000 in donations over the first two weeks, but we have a long way to go to reach our goal of $50,000. By the way, if you saw Trideo Live this week, you saw Fr. Roderick introduce our new Giving Pig, a ceramic pig that Father will paint pink as your gifts come in.
If you can help us make the shows you love, please donate now! Only 5% of our current listeners help us financially right now. We need many more to join them. Thank you.
---
In this episode: behind the scenes of the LEGO Halloween video; first impressions of Buffy the Vampire Slayer, Fr. Roderick's Netflix Tips and the kick-off of Trideo's Winter Fund Drive!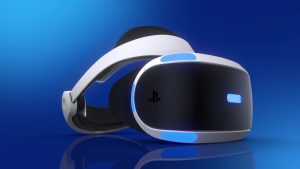 In The Break this week, meeting Pope Francis in Rome; hunting for LEGO, the Netflix documentary about Amanda Knox and a review of the PlayStation VR.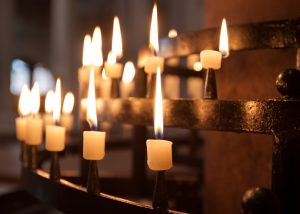 Fr. Roderick looks back at his first 20 years of the priesthood and discuss some important lessons learned.
The life of Saint Martin of Tours explained in 1 minute. With LEGO!
A spoiler-free Doctor Strange review, Stranger Things casting news, LEGO stories, productivity tips and the first Winter Fund Drive update .. and a pig!
---
As Fr. Roderick announced in The Break #1000, we're preparing a special pilgrimage to Rome and Assisi for the Trideo community next year. We're firming up the dates and are almost ready to start filling the spaces, so stay subscribed and watch this space.
Meanwhile, one more reminder that your  gift in the Winter Giving Campaign at Trideo.com/Giving makes it possible for us to continue producing new shows and reach even more new audiences. Thank you for helping.
You can listen to or watch the shows on our web site at Trideo.com or subscribe to our audio podcasts in podcatcher software on your computer or iOS or Android device. We've also made available our One-Click Subscription to get every episode of all our audio productions. What could be easier? And to subscribe to our videos, visit our channel on YouTube at YouTube.com/Trideo and click on the "subscribe" button.
We hope you enjoy all these new shows, that you share them with friends and family, and let us know what you think. Join the conversation with the whole community of listeners and viewers on Facebook and Twitter.