Week Ending November 18, 2016
Coming to you Live from Rome! Fr. Roderick was traveling in the Eternal City this week with a group of Dutch pilgrims and he joined us on Trideo Live to recount some his adventures (including getting lost underground!)
Our Winter Giving Campaign continues and we are grateful for those who have given more than $4000 so far. That's a good beginning toward our goal of $50,000 to help us get out of this deficit. This also means that Fr. Roderick will be painting some new pink squares on our Giving Pig. By the way, with a donation of $1,000, you will receive the right to "adopt" the Pig by giving him (or her) a name. Name him after yourself, your pet, your favorite team's or school's mascot. But not after your pastor. If you can help us make the shows you love, please donate now! Only 5% of our current listeners help us financially right now. We need many more to join them. Thank you.
---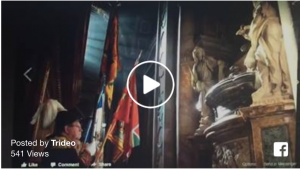 Fr. Roderick brings us along on his trip to Rome, including getting lost in a catacomb and meeting Pope Francis with a group of Dutch pilgrims.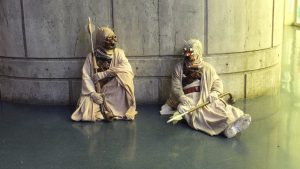 In this episode: Getting fit; Camino plans; reviewing Buffy the Vampire Slayer; are we risking Star Wars fatigue? Plus, Catholic Reading Tips; malware and ransomware.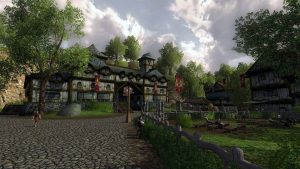 In October, Fr. Roderick explored the works of J.R.R. Tolkien to find out how to live like a Hobbit. This month, Trideo takes you back to Middle-earth by restoring our classic series 'Secrets of Middle-earth'. In each episode we make an audio-journey in the footsteps of Frodo Baggins as we visit familiar places like the Shire, and discover the ancient history of Middle-earth.
In part three, we visit the Dunédain of the North in the hidden refuge of Esteldín. From there we travel deep into Angmar and encounter fearsome dragons!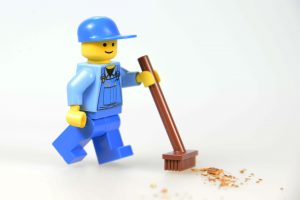 Fr. Roderick shares what his ongoing de-cluttering efforts do to his digital life. Hard drives are cheap so keep everything, right? Maybe not.
---
We've also just introduced Masterclass, an intimate, online experience which allows you to learn from Fr. Roderick and other SQPN personalities how to create the kind of high-quality content–podcasting, vlogging, blogging, photography, social media– that we've been producing for more than a decade. Sign up or get more details.
Meanwhile, one more reminder that your  gift in the Winter Giving Campaign at Trideo.com/Giving makes it possible for us to continue producing new shows and reach even more new audiences. Thank you for helping.
You can listen to or watch the shows on our web site at Trideo.com or subscribe to our audio podcasts in podcatcher software on your computer or iOS or Android device. We've also made available our One-Click Subscription to get every episode of all our audio productions. What could be easier? And to subscribe to our videos, visit our channel on YouTube at YouTube.com/Trideo and click on the "subscribe" button.
We hope you enjoy all these new shows, that you share them with friends and family, and let us know what you think.