Week Ending December 17, 2016
We're a week away from Christmas, but for Star Wars fans, we got an early present in "Rogue One", and Fr. Roderick got an even better present. He was able to attend the Dutch premiere, before the rest of us could see it. However, he took us all along with him by recording a special spoiler-free podcast with his impressions from before the screening and his initial reactions and interviews with guests after. This special podcast is available to all those who give to our Winter Giving Campaign in any amount. If you make a gift or pledge in any amount, we'll send you an email with a special link to download this podcast.
(If you've already given to the campaign and not yet received an email,  let us know and we'll get the link right out to you.)
Our Winter Giving Campaign continues moving forward with more than $13,000 in support from you toward our goal of $50,000. It is only with your support that we can continue.
One-third of our gifts are coming from first-time donors and we thank you for joining our dedicated community of supporters.
---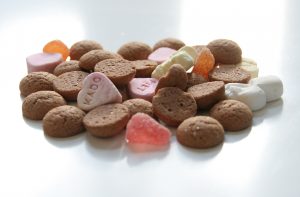 Setting the scene for December, Fr. Roderick looks at how the Dutch celebrate Saint Nicholas; the Nativity scene in Den Bosch; For Grace with chef Curtis Duffy. Plus, favorite movies of 2016: The Witness, Ben Hur, Captain America: Civil War, Dr. Strange, 10 Cloverfield Lane, Star Trek Beyond, Zootopia, Jungle Book, (Arrival, Star Wars)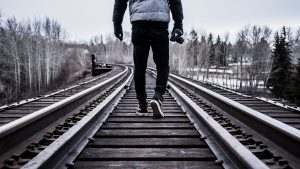 Every once in a while, you have to stop and look at what you are doing. Is this still what you planned to do with your life? Or is a course-correction necessary?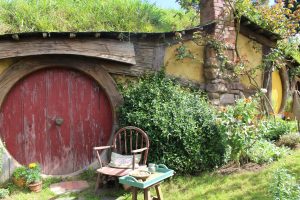 There is a stark contrast between the calm, peaceful atmosphere of the Shire and Rivendell, and the grim, noisy world of Saruman's war industry. If you want to live like a Hobbit, how can you diminish the amount of noise and ugliness in your life?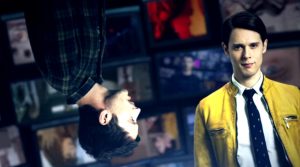 In this episode: Software troubles, Archeon Midwinter Fair, Star Wars and Christmas talks, going to Rogue One. Favorite TV shows of 2016: Older TV shows I discovered: Buffy the Vampire Slayer, The Wire, Big Bang Theory, Deep Space Nine, Orphan Black.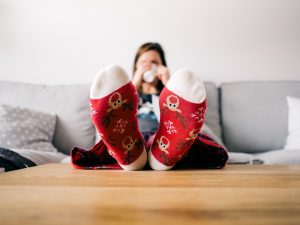 "However we spend our time—be it surfing Facebook or exercising at the gym—those are our actual priorities." – That quote from the Minimalists hit home for Fr. Roderick. In this episode, he explains why.

A Long Time Ago… a tiny red vessel, Santa's sleigh, races through space, pursued by a giant Imperial Star Destroyer. The small sleigh easily overtaken and is drawn underneath the giant starship…
Fr. Roderick's Star Wars Advent Calendar continues its daily adventures. What will happen next? Visit our website or follow our Facebook page at Facebook.com/TrideoEN to see a new Star Wars-inspired LEGO Advent calendar photo created by Fr. Roderick every day until Christmas.
---
Visit Rome and Assisi with Fr. Roderick in September 2017
In celebration of the 1,000th episode of The Break, Fr. Roderick will lead a pilgrimage to some of his favorite spots in Rome and Assisi, including St. Peter's Square, where twice you heard him hear the news of a new pope's election, and other sites in the Eternal City from his podcasts and videos. Find out more and reserve your space.
---
We leave you with another reminder that your  gift in the Winter Giving Campaign at Trideo.com/Giving makes it possible for us to continue producing new shows and reach even more new audiences. Thank you for helping.
You can listen to or watch the shows on our web site at Trideo.com or subscribe to our audio podcasts in podcatcher software on your computer or iOS or Android device. We've also made available our One-Click Subscription to get every episode of all our audio productions. What could be easier? And to subscribe to our videos, visit our channel on YouTube at YouTube.com/Trideo and click on the "subscribe" button.
We hope you enjoy all these new shows, that you share them with friends and family, and let us know what you think. Join the conversation with the whole community of listeners and viewers on Facebook and Twitter.