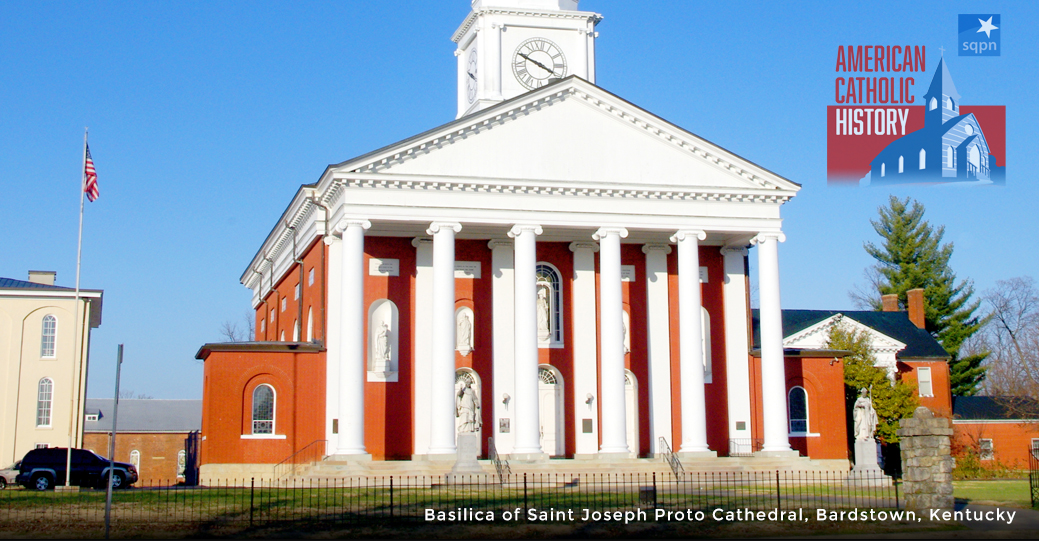 Kentucky Holy Land Pilgrimage in August 2021
Join Noëlle and Tom Crowe, hosts of American Catholic History, on a journey into the heart of Catholic Kentucky – the "Kentucky Holy Land!" Visit the historic sites and learn about the courageous priests and lay Catholics of the 18th and 19th centuries who brought the faith to Kentucky and established churches and monasteries and built a Catholic community in this beautiful land. In addition to the religious sites, you'll have tours and tastings at several world-class bourbon distilleries – Maker's Mark, Woodford Reserve, Jim Beam, etc. You'll also attend a private Mass every day with your chaplain Fr. Marcus Pollard, and have a local guide with you every step of the way.
Listen to the American Catholic History episode, "Kentucky Catholic Holy Land" and then hear Tom and Noëlle's announcement of the pilgrimage.
We encourage you to to click here to get more information.
Disclaimer: The Kentucky Holy Land pilgrimage is not sponsored, endorsed, or organized by SQPN, Inc. or its officers or employees. SQPN receives no financial or other benefit from this event. The link and content is provided for informational purposes.