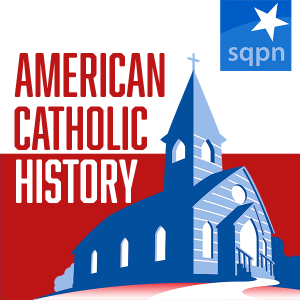 American Catholic History, hosted by Tom and Noelle Crowe, finds the hidden gems and compelling stories of Catholic Americans who have contributed to their nation by virtue of their faith over the past three centuries. In less than 10 minutes per episode, American Catholic History will introduce you to the amazing men and women who came to these American shores and were born here and contributed in ways both great and small, celebrated and unheralded.
Send us your feedback at [email protected] and visit us at the StarQuest Media Facebook page.
How to Listen or Subscribe
Here's how to listen or subscribe to the podcast. (Don't worry: It doesn't cost anything to subscribe.)
Join the American Catholic History Pilgrimage in August 2021
Join Tom and Noëlle in August 2021 for a six-day guided pilgrimage through the Kentucky Holy Land and Bourbon country. Visit the historic sites they discussed in the American Catholic History episode about the region and learn about the courageous Catholics who settled the land. Learn more and sign up for your spot on the pilgrimage.
Teachers, Catechists, and Parents
Are you a teacher, catechist, or parent who would like to use American Catholic History to share with your children or students? We've made the following worksheets available for you to download and reproduce and we're working on future resources as well. (Let us know if you're looking for something specific.)
American Catholic History Store
Find links to all the books and other resources we mention in our show to find out more about these fascinating people and places in American Catholic History, by shopping in the ACH Store. We're constantly adding new resources to the store, so if you don't find what you're looking for check back later or send us an email to ask.
As an Amazon Associate, SQPN earns a portion of the selling price from qualifying purchases. This helps support our mission. Thank you for your support.