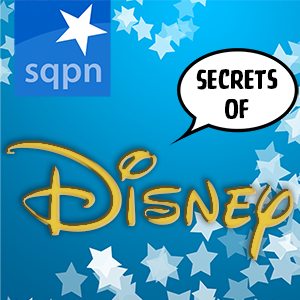 The Secrets of Disney is a podcast by fans of all things Disney, including a former Disney cast member, talking primarily about the theme parks and vacation destinations, including tips and information that only an insider can give you. But don't be surprised if they occasionally discuss other parts of the Disney empire, including movies, TV shows, streaming services, cartoons, and all the rest that falls under the two big Mouse Ears, all falling under Starquest Media's mission of exploring the intersection of faith and pop culture. So be sure to join the fun with your hosts
Deborah Schaben
and David Handlos and listen today.
The Secrets of Disney is an unofficial Disney fan podcast and is in no way affiliated with or endorsed by the Walt Disney Company.
Send us your feedback at [email protected] and visit us at the StarQuest Media Facebook page.
Here's how to listen or subscribe to the podcast.
(Don't worry: It doesn't cost anything to subscribe.)