Week Ending November 26, 2016
While our American Trideo friends were preparing for and then feasting for Thanksgiving, we were hard at work preparing and releasing another trove of podcasts and videos this week.
We've also introduced Masterclass, an intimate, online experience which allows you to learn from Fr. Roderick and other SQPN personalities how to create the kind of high-quality content–podcasting, vlogging, blogging, photography, social media– that we've been producing for more than a decade. Sign up or get more details.
We're continuing with our Winter Giving Campaign and while we give thanks for all of you, we are thankful in a special way for those who have given more than $5,000 so far. We've made some good initial progress, but have a long way to go to reach our goal to continue providing the same number of shows. Also, our Giving Pig is still looking for a name. With a donation of $1,000, you receive the right to "adopt" the Pig by giving him (or her) a name. If you can help us make the shows you love, please donate now! Only 5% of our current listeners help us financially right now. We need many more to join them. Thank you.
---
When Fr. Roderick was in Rome last week, he shot this adorable video. Two-year old Sebastiaan was with his parents at Saint Peter's Basilica. When Pope Francis makes an appearance, something special happens…. The video quickly went viral on Facebook, with 186,000 views so far. It's even been shared by Vatican Radio.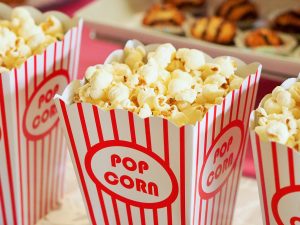 This week, Fr. Roderick tells us of return of the horror smoothies from Giving Campaigns of the past; he watches Beverly Hills Cop, G.I. Jane, Clockstoppers, Voltron, and Black Mirror season 3. Plus, despite never having had butter on popcorn, he tries a Soy Sauce and Butter Popcorn recipe recommended by Dom and then he bakes scones.
In October, Fr. Roderick explored the works of J.R.R. Tolkien to find out how to live like a Hobbit. This month, Trideo has been taking you back to Middle-earth by restoring our classic series 'Secrets of Middle-earth'. In each episode we make an audio-journey in the footsteps of Frodo Baggins as we visit familiar places like the Shire, and discover the ancient history of Middle-earth.
In part four, we visit the Lone-Lands of the North and discuss how Middle-Earth magic compares to magic in other stories; travel from Buckland to Bywater to talk with the Tolkien Professor about the importance of Hobbits; go to Michel Delving to find out about the Inklings; journey to the Trollshaws; and finally look to the night sky above Eregion and contemplate the origins of the moon, the sun, and the stars.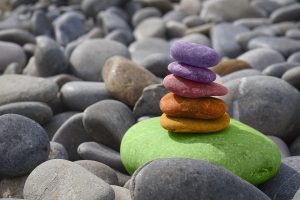 Fr. Roderick goes to the root cause of work stress and lack of balance: going over budget and setting unrealistic goals. Whether it's about calories, time or resources: the balance is in the budget.
Continuing our series of "Explained in 60 Seconds. With Lego!" videos, Fr. Roderick helps us begin Advent with a short explanation. It's already been shared hundreds of times on Facebook and is especially useful for parishes and religious education programs.
Trideo Live: Let's Talk Elvish
Fr. Roderick and Dom Bettinelli talk about learning imaginary languages, the Big Bang Theory, Star Wars Rebels, Rogue One, LEGO and about the Winter Fund Drive.
---
We leave you with another reminder that your  gift in the Winter Giving Campaign at Trideo.com/Giving makes it possible for us to continue producing new shows and reach even more new audiences. Thank you for helping.
You can listen to or watch the shows on our web site at Trideo.com or subscribe to our audio podcasts in podcatcher software on your computer or iOS or Android device. We've also made available our One-Click Subscription to get every episode of all our audio productions. What could be easier? And to subscribe to our videos, visit our channel on YouTube at YouTube.com/Trideo and click on the "subscribe" button.
We hope you enjoy all these new shows, that you share them with friends and family, and let us know what you think. Join the conversation with the whole community of listeners and viewers on Facebook and Twitter.